It's no secret that people love short videos. TikTok's explosive rise to fame and the popularity of Instagram Reels prove that short clips are compelling and effective. But what about Facebook Reels?
Facebook's version of the short-form video showed up a little after the other apps, but don't sleep on these Reels. Facebook Reels are a useful tool in any content creator's marketing strategy. Especially because you can repurpose content you've already created.
In this blog post, we'll teach you all you need to know about Facebook Reels, including how to make and share your short video content.
Table of Contents
1. What are Reels on Facebook?
Facebook Reels are short-form videos (under 30 seconds) enhanced with tools like music, audio clips, and effects. They're widely applied by content creators, marketers, and influencers.
When it comes to vertical video content, Facebook is a little late to the party. Reels will be released in the United States first in September 2021, and globally in 2022. (For example, Instagram Reels launched in 2020, but TikTok launched in 2016.)
But even though they came slightly after the other apps, Facebook Reels are now available in over 150 countries for content creators worldwide to enjoy.
Videos posted to Facebook Reels show in a vertically scrolling feed in your Feed, Groups, and Menu.
Facebook Reels vs. Instagram Reels
Since they are both owned by Meta, Facebook, and Instagram Reels are actually linked across the apps. If you watch an Instagram Reel on Facebook and try to comment on it, you'll be bounced from one platform to the other.
The main difference between the two is that Facebook Reels will display in people's feeds irrespective of whether they follow you or not. This expands your connection beyond friends and family and allows you to meet new people.
2. Where are Facebook Reels shown?
Because Facebook wants you to watch Reels, they've made it very easy for the videos to appear all across the platform. Here's where you can discover Reels on Facebook:
Reels on your Feed
Reels appear at the top of your page to the right of your Stories. As you scroll through your Feed, you'll see Reels around halfway down.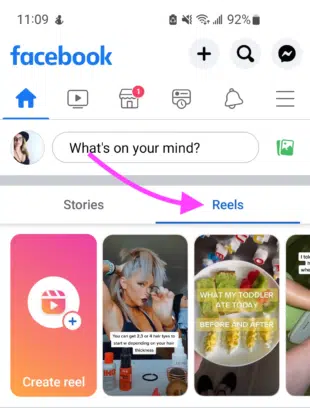 Reels in Facebook Groups
Reels will show in the top-left vertical menu of Facebook Groups.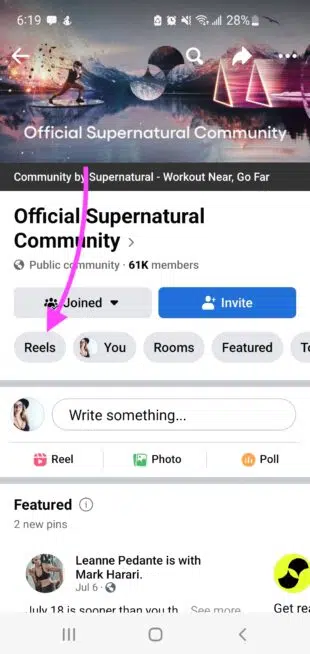 Reels from your menu
Navigate to the hamburger menu on your home page to access your menu. It's in the top-right corner for Android users. The menu is located at the bottom of your app for iPhone users.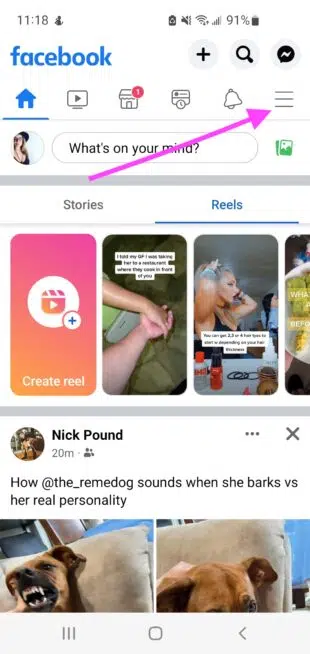 Within the menu, you'll find Reels at the top left.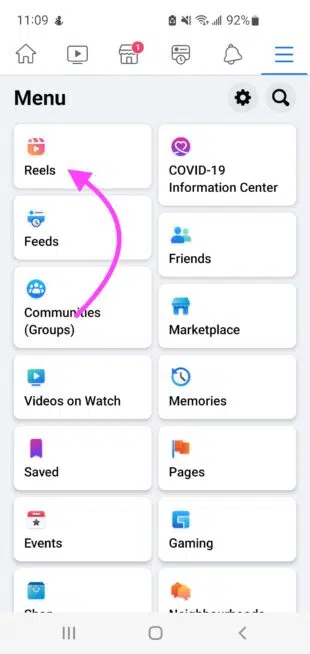 3. How to make a Reel on Facebook in 5 steps
Does the idea of making short videos send shivers down your spine? Relax: Making your first Facebook Reel does not have to be difficult! We've described the procedure in five easy steps.
Everything from publishing, splicing, and editing to uploading pre-recorded videos to Facebook Reels will be discussed.
Step 1: Tap Create from the Reels section of your Facebook Feed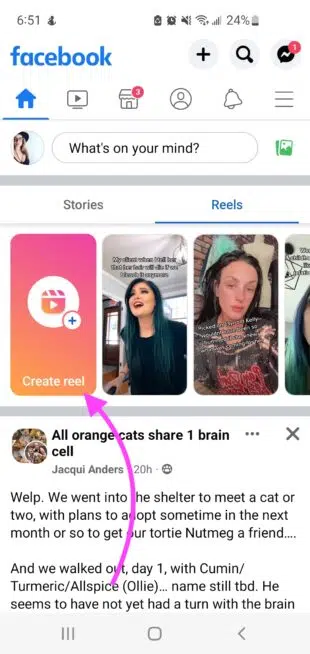 This will take you to a gallery of images from your phone's camera roll. You may add pre-recorded videos or photos to Facebook Reels from this page. You may even make your own reel on the fly.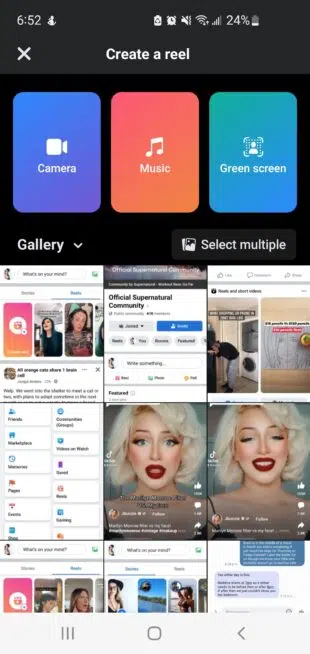 Step 2: Record, splice, or upload your content
You can use effects like the green screen if you choose to record your own video. You may also upload a photo of yourself to use as the green screen background.
You can also add music, adjust your speed, add effects like filters, or use the timer for hands-free creation. One thing to keep in mind: if you use a filter, your green screen will disappear.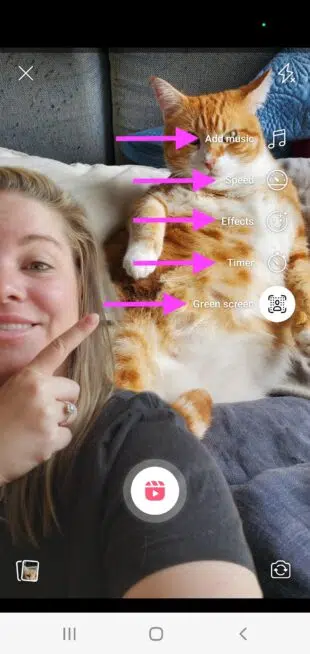 It's time to use effects once you've recorded your video or uploaded your own photo.
Step 3: Add effects like audio clips, text, stickers, or music
Using the menu on the right side of your screen, you may add audio clips, texts, stickers, or music to your reel. You may also cut your video to the proper length here.
The Text feature allows you to write directly on your video—but only when needed. Avoid including too much text in your images and videos.
If you select audio at the top, you'll be able to add music or a voiceover.
If you want to save your video to your phone, don't forget to hit Save.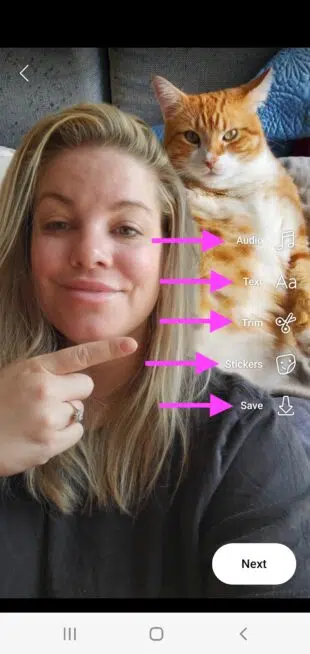 Click Next once you've improved your splicing and editing skills.
Step 4: Add a description, hashtags and choose your audience.
The next step in making a Facebook Reel is to add a description and hashtags, as well as decide who will see your art.
The reel caption will also include your description. Make sure to use relevant hashtags to expand your reach.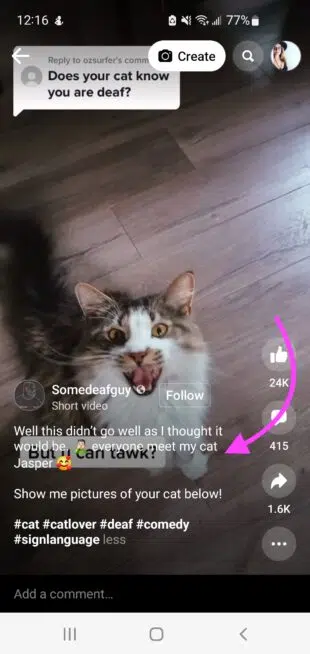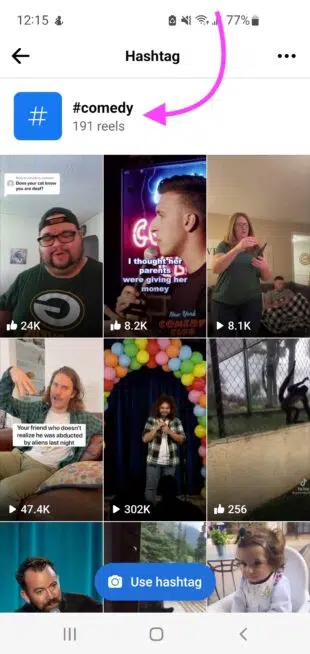 You may select the audience for your reel here. Facebook's default is set to "public" for any creators who are over the age of 18. If you want as many people as possible to see your content, we suggest leaving this setting set to "Public".
Step 5: Share your reel
You're done when you see the "Share" reel at the bottom of your screen.
Your reel is now visible to all of your Facebook friends. And, hopefully, new viewers will find this.
4. How does the Facebook Reels algorithm work?
Facebook publicly announced the algorithm's focus is on helping users"discover new content and interact with the stories they care about the most." And, Facebook has also mentioned that they are "focused on making Reels the greatest place for creators to get discovered."
That is, Facebook Reels are designed to help users find new things. That could be YOU as a brand or creator, or it could be something you want to share with the world! Try out Reel content that has a specific purpose, like educating, discovering new information, or telling your story.
Most importantly, create content that others will find interesting or entertaining. Because user engagement is Facebook's bread and butter, it is only natural that the algorithm would be designed to encourage it.
If you serve the algorithm, the algorithm will serve you.
5. Facebook Reel's best practices
We're all aware of the importance of following quality standards and creating content that people want to watch. But if your reels break, you may find yourself in the coveted Reels Play bonus program.
Reels Play was designed by Facebook to reward content creators whose videos have over 1,000 views in the first 30 days. The program plans to pay creators for reel views on Instagram and Facebook.
Reels Play is an invite-only service, and those selected will be notified directly on their professional dashboard in the Instagram app.
So, use these basic practices to maintain your reel game in peak shape.
Keep an eye on what's working
Tracking the effectiveness of your content helps you focus your efforts and attention on the parts that are most effective. Within the app, you may use Facebook's analytics dashboard or upgrade to more detailed third-party analytics like ARF Services.
If your account is brand new, you will not have enough data to figure out what is and is not working. But if you've had success on Instagram or TikTok, use that information to see what worked effectively. Then you can experiment with what worked for those apps.
Repurpose your TikTok videos
One certain way to save time is to reuse content. Share your favorite TikTok content with your Facebook Reels.
Instagram has made it plain that material with watermarks will be less discoverable; the same is likely to apply to Facebook.
Link your Instagram Reels
f you're ready to choose one, why not try both? When posting, select the option to publish your Instagram reels to Facebook. You may also set it to share automatically when you publish content.
Post quality content
An unclear or shaky view will get people to skip your video faster. Make sure you only post elevated content to your Facebook Reels.
Your brand is visible in your content. People will believe your brand is polished and professional if you publish high-quality content. You'll also get more meaningful interactions with your audience.
Also, clients are more likely to share high-quality videos, which may help grow brand awareness and reach.
Vertical videos only
Facebook Reels, like TikTok and Instagram Reels, are designed for vertical video. So, when you're recording, don't turn your phone to the side!
Keep in mind that Facebook rewards content that follows all of its best practices.
Use music
Music in your reels may help bring energy and excitement to your videos, making them more engaging and entertaining.
Music may also define the tone of your video and help people remember your content in a sea of other reels. You may even keep track of current sounds in order to join in on a conversation.
Use good lighting
When shooting social media videos, good lighting is essential because it helps the video look more polished and professional. When shooting in low light, the image is often grainy and difficult to see. This can be distracting to viewers and increases the likelihood that they will scroll past your content.
A video's tone is also helped by good lighting. Softer lighting, for example, can create a more intimate atmosphere, whereas brighter lighting can give the video a more energetic vibe.
Be experimental
Let's be fair: you're likely to go viral with your first video. Luckily, there is no one-size-fits-all approach to Facebook Reels, so use it to discover a style that feels authentic to your brand.
Experimenting with various approaches might also help you engage your audience. Trying new things keeps your content fresh and gives your audience a reason to come back for more.
Trying new things may result in a breakthrough in your content creation process. You might stumble upon an unexpected theme or style that really resonates with your audience.
Include a caption
A caption can help set the mood and feel for a video. It's your opportunity to affect how people view your content. Captions can be used to add personality, crack a joke, or offer a heartfelt message.
Captions can provide important context that would otherwise be lost, such as an event's location or who is in the video. A caption can also serve to highlight the major takeaways from a video, boosting the likelihood that viewers will remember the most important points.
Be intentional
The content you publish tells your audience about your brand. That is why it is important to be careful when planning and creating videos.
Consider carefully the message you want to communicate, the tone you want to use, and the audience you want to reach.
Keep up with trends
On social media, trends change rapidly, and posting something even a week late may make your brand appear out of touch.
It is important to keep an eye on current trends. Look at the types of Reels that are popular in your industry and try to create content that is similar.
It should go without saying, but this also means that you should watch other Reels before creating your own. Understanding the landscape first can help you choose a niche that is suitable for your brand.
Collaborate with like-minded people
Collaborate with an influencer or someone well-known in your industry. They will have a different number of fans than you and will be able to help you promote your products or services to a wider audience.
Use transitions
Since most people learn visually, Facebook reels with smooth transitions are quite effective. A transition reel can easily communicate a before-and-after transformation and allow users to understand the value of your product or service.
The key is to trim the video and then align it. This will help to ensure a smooth and seamless transition.
Stop trying to go viral
The secret to success with Facebook Reels is to focus less on viral content. In fact, trying to go viral is often a recipe for disaster. It can give the sense that your content is trying too hard.
A well-crafted reel that speaks to your target audience is more likely to result in meaningful connections than one that tries to imitate viral video status. In the end, it's more important to concentrate on creating high-quality content that resonates with your target audience than it is to try to get as many views as possible.
6. Frequently asked questions about Facebook Reels
How long can Facebook Reels be?
Facebook Reels must be at least 3 seconds long and no longer than 30 seconds. That may not seem like a lot of time, but trust us when we say you can get a task done in 30 seconds.
How do you share Instagram Reels with Facebook?
It is simple to share Instagram reels on Facebook. It's almost like the apps want you to promote them both.
Start recording a Reel on your Instagram app. When you're done, click the "Share to Facebook" option. You can choose which Facebook account you want to share it with here.
Then, choose whether or not to post all future reels on Facebook. Click the Share button, and you're done!
How can you search Reels on Facebook?
There is no specific search box for Reels, but there is a simple hack for looking for Reels on Facebook.
Simply go to Facebook's search bar, type in the relevant keyword, and then add the word "reels." This will enable a Discover Reels vertical scroll over the top of your page to display!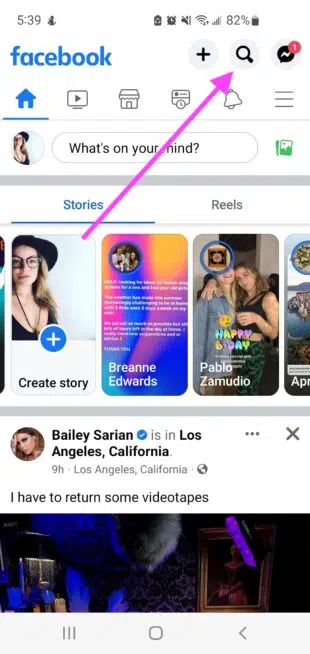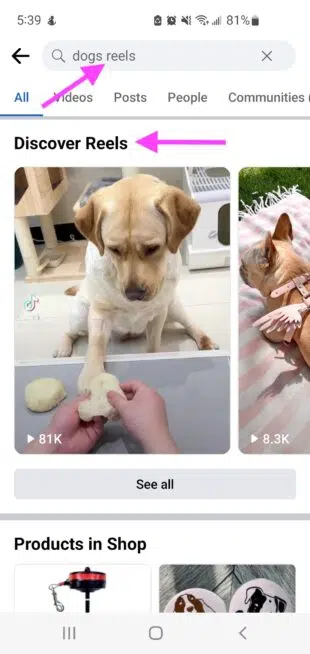 What are overlay ads?
Creators may monetize their Facebook Reels by using overlay ads.
They're exactly what their name implies: ads placed on top of your video. They're also not too distracting. The ads have a transparent grey background and are rather inconspicuous.
You make money when people engage with your reel.
To sign up for overlay ads, you only need to be a member of Facebook's existing in-stream advertising program. If you are, you are automatically eligible for reel ads. You have the choice to opt out at any time in your Creator Studio.
How can you turn off Reels on Facebook?
Unfortunately, you can stop Reels from showing up on your Facebook feed.
But, you may use Facebook on your desktop or laptop, which does not yet have Reels. You may also delete the app and download an older version of Facebook that does not include the new feature.
ARF Services can help you save time and make the most of your Facebook marketing strategy. Publish and schedule posts, find relevant conversions, engage your audience, measure results, and more—all from a single, easy-to-use dashboard. Try it free today.